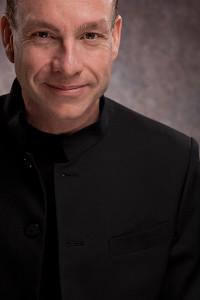 Conductor Thomas J. Folan has performed to critical acclaim in the United States, Europe and in Asia, in programs of both vocal/choral and instrumental repertoire, and covering a wide range of musical styles and genres.
His ensembles have performed on concert series, at music festivals, universities and colleges, as well as in churches, and on the stages of government and civic concert halls. Specific engagements have included the Boston Early Music Festival, Bloomington Early Music Festival and the Alfred Mann Music Festival. Additional appearances of note have included the Brooklyn Museum of Art, Cornell University, University of Rochester, St. Mark's Cathedral in Venice, the He Luting Concert Hall at the Shanghai Conservatory of Music, Shanghai Concert Hall, Shanghai Normal University, and the Cultural Center Concert Hall in Hong Kong. Known for his inspiring interpretations of the music of J.S. Bach, he has guest conducted Bach choirs and festivals in New York, San Francisco and Hong Kong, receiving praise for his inventive and ambitious programs.
As Director of the acclaimed baroque orchestra and choir Publick Musick, Folan has made three recordings, all of which have garnered excellent reviews in such notable publications as Early Music, American Record Guide, the Choral Journal, Concerto, and the American Record Guide. Two of the albums are devoted solely to the music of Bach and have received world-wide distribution on the Musica Omnia record label. All of his recordings have also received considerable play in broadcasts across the US and Europe.
As a music educator, Folan has conducted a variety of choral and instrumental ensembles across a broad spectrum of ages and abilities, including middle school, high school and university levels. In addition, he has taught a variety of courses in music history and theory, as well as in undergraduate and graduate conducting. His innovative practices and educational collaborations have earned him an excellent reputation as a presenter, coach and clinician. His faculty positions at colleges and universities, include Ithaca College, Skidmore College, the University of Rochester, and the Shanghai Normal University, as well as musical directorships in churches of diverse denominations, including as Sage Chapel Choirmaster at Cornell University. As a clinician, he has presented workshops and seminars across the globe in a variety venues, on aspects of vocal and choral music, and its role as a pedagogical tool in education.
Thomas J. Folan has recently been appointed to the faculty of the Pujiang Institute, an offshoot of the Nanjing Technical University in Nanjing, China, where he will be principally responsible for developing a music program with a curriculum that will address the changing music and arts landscape, creating innovative and unique opportunities for students who wish pursue careers in new emerging music markets.